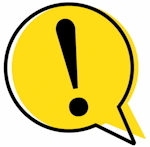 A l'heure actuelle, Roadbook Organisation n'est pas en mesure de confirmer si les réservations pour les sessions d'essais libres du jeudi 24 septembre seront obligatoires, ou pas.
Nous communiquerons via cette page dès que nous serons officiellement en mesure d'annoncer les modalités d'accès et les dispositions sanitaires pour la journée du jeudi 24 septembre.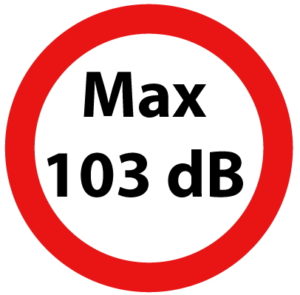 La journée du jeudi 24 septembre est réservée pour les essais libres non-chronométrés, à l'attention des pilotes et voitures des séries suivantes :
Spa Six Hours Endurance Race
FIA Masters Historic Sports Car
Masters Gentlemen Drivers Pre-66 GT
Masters Pre-66 Touring Cars
Woodcote Trophy and Stirling Moss Trophy (MRL)
Historic Sports Car Club
Historic Touring Car Challenge with Tony Dron Trophy
Sixties Touring Car Challenge with U2TC
Lors de chaque tour de piste du circuit, un contrôle en dynamique est effectué. Maximum autorisé : 103 dB
Un contrôle en statique avant la montée de la voiture sur la piste sera effectué. Maximum autorisé : 107 dB, mesure au pot d'échappement.
Nous devons attirer l'attention des pilotes qui participent à la journée des essais libres, que les autorités compétentes peuvent exclure la voiture de course du meeting (Vendredi - Samedi - Dimanche), si les normes de bruit ne sont pas respectées ou en cas de comportement dangereux sur la piste.
Déroulement de la journée :
Session 1 : 09:05 - 09:55 (50')
Session 2 : 11:10 - 12:00 (50')
Session 3 : 13:05 - 13:55 (50')
Session 4 : 15:05 - 15:55 (50')
Session 5 : 17:05 - 17:55 (50')

200 euros par session.
Toutes les voitures des séries mentionnées ci-dessus se partagent la piste, sans distinction d'année, de cylindrée ou de groupe.
Ni passager, ni instructeur. Uniquement le pilote seul dans la voiture.
Le contrôle technique de la voiture n'est pas nécessaire pour participer aux essais libres non-chronométrés.
L'esprit de compétition n'est pas de mise, mais bien la convivialité et le respect de tous les participants, quelle que soit la catégorie de la voiture. Le service sécurité du circuit ainsi que des commissaires de piste veilleront à ce que cet esprit soit respecté.