What is the Liège Hauts Sarts Lions Club?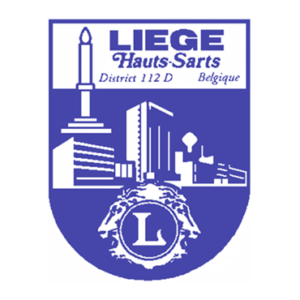 In November 1971, about twenty friends decided to help the most disadvantaged, joined the Lions Club International and founded the Lions Club Liège Hauts Sarts. Make the count: already 48 years of existence, more than 1000 meetings, many events to support dozens of charities to which, each year, we donate all the profits of these events. We will not be able to name them all, but among them: Childhood in danger, Foundation for the promotion of research at the University of Liège, Research against cancer, University Hospital Eye Bank, Desert's Doctors, the "Resto du Coeur" ("Restaurant of the Heart") (in partnership with the Rotary of Herstal, during the Gastronomy Festival), Citaclown of the Hospital Citadelle, the severely ill, diabetic and burned children from our hospitals in Liège, Os'Mose, Blind Challenge, the Orphans' Hostel, Vent Debout, Kaleïdos, hippotherapy for the Léona Platel school, Welcome Us, and many others.
In a nutshell, 48 years of success thanks to the club's dynamism, tolerance and mutual respect for each other's convictions and above all, thanks to the great friendship that binds the members, to the support of their wives or respective partners, who always collaborate in the implementation and success of all our activities.
It is in this context that Yves Bacquelaine became a member of our Club in 1985 and President in 1990. For nearly 48 years, the Lions Club Liège Hauts Sarts is as devoted to local charities as it is well anchored in its time. As soon as he joined the Club, Yves Bacquelaine has shared with us his passion for motorsport. We have followed his evolution step by step within the RACB and FIA and our ambition was, one day, to be able to reconcile this passion with our charity objectives. This was done in 2006, when, thanks to Yves, we were able to set up a day on which our guests could try their hand as passengers, and in complete safety, on the circuit. Without Yves, this organization (still present today in many memories) could not have existed. Last but not least, through its financial results, it has enabled us to help several charities.
Since then, we had the project to repeat a similar day and highlight this heritage, famous all over the world but sometimes unknown to our friends and neighbours.
Our link with Spa Francorchamps did not stop there. A few years later, in 2014, we brought several buses of children from Hostels in the region of Liège for a day of distraction on the circuit. The supervision of the children, whose enthusiasm was great, was a real challenge.
This year, with the support of Yves, we could meet Mr. Vincent Collard who offered us the opportunity to make this ambition a reality. The link that has always been strong and present throughout the years between our Club and the Spa Francorchamps Circuit will reappear and live intensely during the "Spa Six Hours".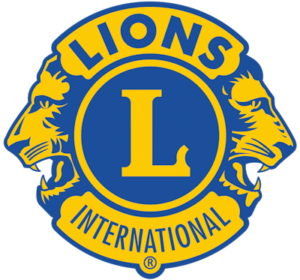 The Lions Club Liège Hauts Sarts invites you to participate in an EXCEPTIONAL day on 26thSeptember 2020 from a unique situation in its Hospitality located next to the circuit between the turns of the Source and the Raidillon.
During the weekend of 25th- 27thSeptember will be held the "Spa Six Hours", a world reference for the owners and lovers of sports and racing cars from other times.
Seeing these exceptional, vintage, vehicles enter the Raidillon, at La Source or at Blanchimont is a rare show and a delight for the eyes. The list of entrants will be enticing. More than 650 vehicles from all times will be present: Touring cars, Grand Touring cars, Prototypes, Formulas I that we almost never see in action or that we can admire in museums. All this on THE most beautiful circuit in the world, a unique and breathtaking scenery with prestigious brands (Porsche, Ferrari, Ford GT 40, Alfa Romeo, Maserati, Aston Martin, Lotus, Cobra, Caterham, Donkervoort, BMW, Mercedes), incomparable sounds and stable colours that are nowadays extinct. It is THE show of the year in this field worldwide, with a friendly and relaxed welcome, affordable and generous packages. It is a day of friendly relaxation like no other and whose profits will be fully distributed to the charities supported by the L.C. Liège Hauts Sarts (list available on request).
We know that you will not remain indifferent to the objectives we are pursuing. Come and join us on this day, 26thSeptember 2020!