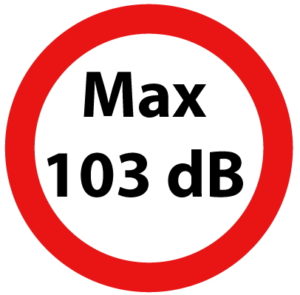 Thursday, September 26 is a test day (untimed open practice) open only to cars and drivers entered in one of the following series. :
Spa Six Hours Endurance Race
FIA Masters Historic Sports Car
Masters Gentlemen Drivers Pre-66 GT
Masters Pre-66 Touring Cars
Woodcote Trophy and Stirling Moss Trophy (MRL)
Pre-War Sports Cars (MRL)
Historic Sports Car Club
Jaguar Classic Challienge
Historic Motor Racing News U2TC & Historic Touring Car Challenge with Tony Dron Trophy
Noise limit : max 103 dB on track per car.
A static control will be done before the car takes to the track of the circuit. Maximum permitted : 107 dB.
No booking.
Go to the signing on (1st floor of the F1 Pit Building - Room 115) on Thursday in the morning (opening at 8:00 am) to get your ticket(s) per session.
Payment only in cash at registration on the circuit on a first-come, first-served basis.
200 euros per session.
Activities of the day :
Session 1 : 09:05 - 09:55
Session 2 : 10:05 - 10:55
Session 3 : 11:05 - 11:55
Session 4 : 13:05 - 13:55
Session 5 : 14:05 - 14:55
Session 6 : 15:05 - 15:55
All cars of the series mentioned here above share the track at the same time, regardless of year, engine or group.
No passenger and no instructor. Only the driver alone in the car.
The scrutineering of the car is not necessary to take part in the untimed open practices.
This is not a racing day. Please keep in mind the conviviality atmosphere and mutual respect among all participants. The track's safety service and marshals will be present to ensure this policy is observed. Any infringement of the instructions by a driver, any dangerous behaviour, or any excess of noise, will be penalized by the exclusion of the driver and the vehicle from the meeting.