Thursday
September 30, 2021
Admission is free for spectators
20 € at the entrances of the circuit
30 € at the entrances of the circuit
20 € at the entrances of the circuit
3-day pass
Friday 1, Saturday 2, Sunday 3 October
35 € at the entrances of the circuit
Your entrance ticket entitles you to :
a general entrance to the circuit for the day(s) concerned
the test day for all series
access to all the grandstands of the circuit, access to the indoor paddocks, where the racing cars are located,
access to the Fan Zone
access to the classic cars exhibition in the P14 car park,
access to the House of the BEHVA (Belgian Historic Vehicle Association)
all the races of the meeting
Free admission for children under 12 years old.
Spectators may leave and re-enter the circuit at will.
Benefit from a preferential rate by buying your tickets in advance on our online ticketing platform.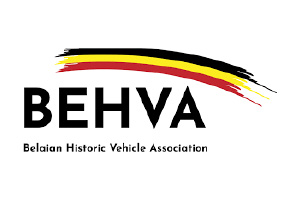 Members of BEHVA-affiliated clubs will benefit from a preferential rate. Information will be published in the Rétro Classic News magazine and will be available from member clubs.
Brake Café and Brake Club
Add comfort and fun by enjoying the Brake Café and Brake Club
Parking, Disabled persons, Camping, ... read our FAQ.