Katarina Kyvalova and Emanuele Pirro Ready to Shine at the Spa Six Hours endurance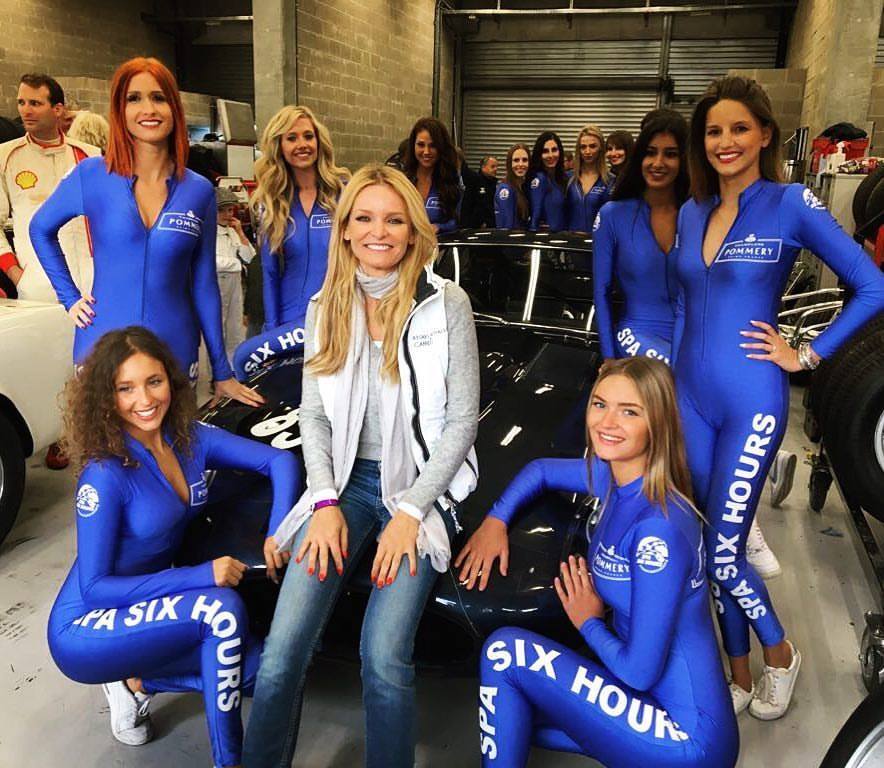 Anticipation is on the rise as the Spa Six Hours endurance race approaches, featuring the participation of Katarina Kyvalova. Embracing the wheel of the iconic Jaguar E-Type, adorned with the number 34, Katarina stands ready to etch her presence into this event.
The narrative of Katarina Kyvalova within the realm of motorsport is nothing short of extraordinary. Her accomplishments, both on the asphalt and in the wider context, serve as a testament to her unwavering determination and fervor.
Venturing into the traditionally male-dominated sphere, Katarina embarked on an unprecedented journey by founding the Bentley Belles. This pioneering move etched her name in history as the driving force behind the first all-female team to conquer a 24-hour endurance race in a Bentley. Her triumphs resonate far beyond the racetrack, dismantling stereotypes and kindling inspiration for aspiring female racers.
Katarina's tale emanates a spirit of resilience and fortitude. Her presence not only exemplifies her prowess behind the wheel but also embodies the inclusivity and camaraderie that thrive within the world of motorsport.
The imminent Spa Six Hours harbors a captivating allure as Katarina Kyvalova shares the stage with the esteemed Emanuele Pirro. Emanuele Pirro's name is intrinsically linked to the realm of endurance racing, characterized by a track record studded with triumphs, including multiple victories at the esteemed 24 Hours of Le Mans. His alliance with Kyvalova forms a fusion of skills and talents, heralding a race brimming with exhilarating prospects.
Set against the storied backdrop of Circuit de Spa-Francorchamps, the stage is primed for a monumental encounter. As Kyvalova and Pirro prepare to master the twists and turns of the track, their partnership encapsulates the convergence of two distinctive racing narratives. The Spa Six Hours endurance race awaits, stoking anticipation among motorsport enthusiasts worldwide, eager to relish the spectacle presented by the formidable duo of Kyvalova and Pirro - an experience sure to remain etched in the annals of racing history.