Lots of people on track on Sunday 1 October!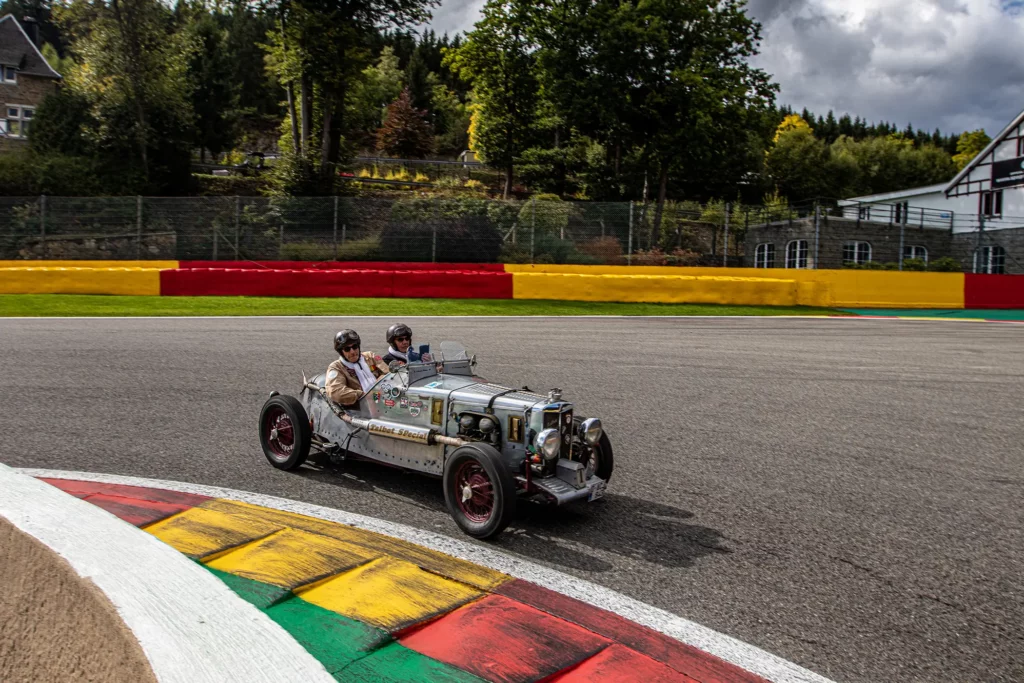 As announced many weeks ago, the purely sporting part of the 2023 Spa Six Hours will be spread over the days of Thursday, Friday and Saturday, in the form of a build-up to the final fireworks display, the Spa Six Hours Endurance, bringing together around a hundred cars, scheduled for Saturday between 3.50pm and 9.50pm. But that doesn't mean that on Sunday October 1, there will just be silence... 
" Quite the contrary"explains Vincent Collard on behalf of Roadbook. Sunday's event has been dubbed Classics & Friendsand will consist of a series of driving sessions reserved exclusively for classic cars, with groups of at least fifty vehicles. The whole event will be held in the most convivial of surroundings, with the club atmosphere that we all appreciate..."
The BEHVA, the Belgian historic vehicle federation, is once again the privileged partner of Roadbook, and this will be reflected in the omnipresence of enthusiasts and amateurs who will be able to take full advantage of this day of relaxation with family or friends, in a nostalgic atmosphere to match. Warm Up Sessions will allow a wide variety of cars to take to the track on 'the most beautiful circuit in the world'. And at the end of the day, a Parade will be offered to all participants. It's going to be a great time...
Again in collaboration with BEHVA, the Pre-War event will also be held on Sunday. The oldest cars will be able to take full advantage of the track during three sessions reserved entirely for them. This will allow these jewels of the '20s and '30s to take full advantage of a site that is now one hundred years old. A delicious return to the origins of Francorchamps... 
The Classics & Friends day will also see the single-seaters of CRAC, the Classic Racing Automobile Club Belgium, give their all, with two sessions in the morning and two more in the afternoon. It's an opportunity for fans of all types of formula cars to get back on track... 
In short, a final day which will see an impressive number of oldtimers and youngtimers around the Circuit de Spa-Francorchamps. A fitting end to four simply outstanding days of Spa Six Hours... 
Free of rights pictures : Roadbook