Authenticiteit en geschiedenis vieren met de Pre-War Sports Car-serie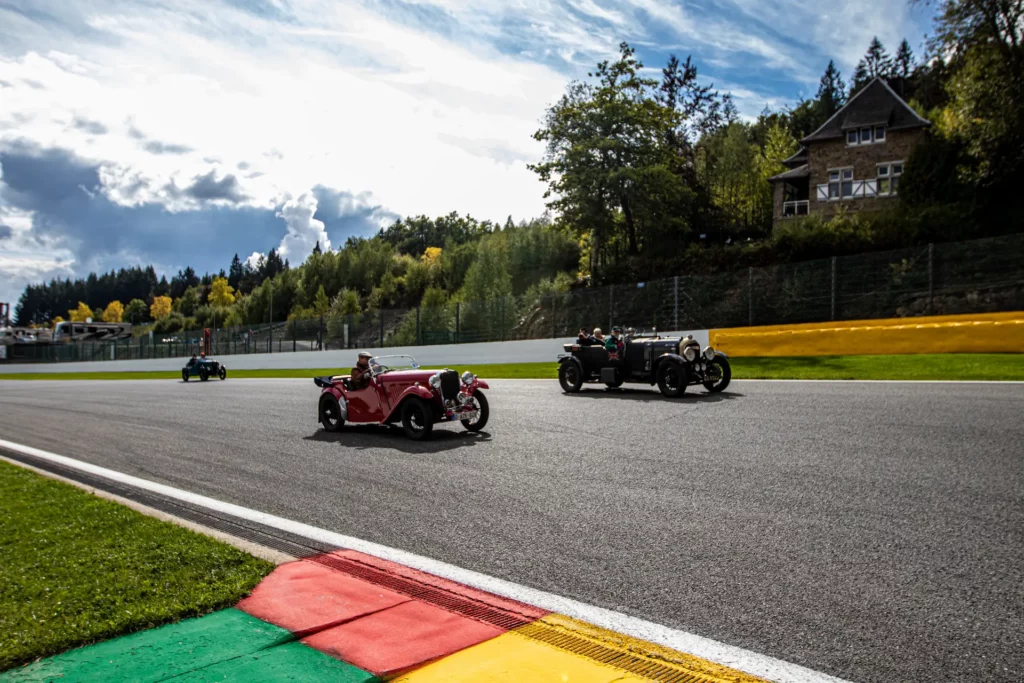 In de enorme wereld van de autosport, waar moderne technologie en de zoektocht naar snelheid de boventoon voeren, is de Pre-War Sports Car-serie een echte nostalgische reis. Deze unieke competitie is niet alleen een eerbetoon aan de snelheid, maar ook aan het gouden tijdperk van de autosport, met de auto's die raceten voordat de wereld in 1940 veranderde.
Elke race in de Pre-War serie is een venster op het verleden, een tijd waarin het ontwerpen van auto's evenzeer een kunst als een wetenschap was. Van wendbare modellen als de Frazer Nash tot krachtige Bentleys, deze auto's belichamen een periode waarin autoracen nog in de kinderschoenen stond. Dit is meer dan alleen een show, dit is een zeldzame kans om deze historische machines in actie te zien, niet in een museum, maar op het circuit, waar ze altijd thuis hebben gehoord.
Maar wat deze serie echt uitzonderlijk maakt, is de onwrikbare toewijding aan authenticiteit. In een wereld waarin het gemakkelijk is om de prestaties te verbeteren met moderne modificaties, staat de Pre-War serie erop om de oorspronkelijke geest van deze auto's van weleer te behouden. De auto's die je ziet racen, worden bestuurd zoals ze in hun hoogtijdagen werden gebruikt, met minimale aanpassingen, wat zorgt voor een authentieke ervaring voor zowel coureurs als toeschouwers.
Kortom, de Pre-War Sports Car Series is meer dan een wedstrijd. Het is een viering van het auto-erfgoed, een knipoog naar onze roots en een eerbetoon aan de passie van degenen die de geest van het vintage racen levend houden. Of je nu een geschiedenisfanaat, een autoliefhebber of gewoon nieuwsgierig bent, de Pre-War Sports Car-serie biedt een ongekende duik in het verleden.